Our mission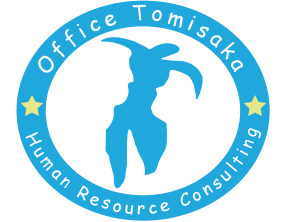 HR Consultant (Labor and Social Security Attorney) well versed in labor law, is essential for foreign employers to maintain smooth personnel management and employment management. There are also a series of procedures that can help develop foreign business footholds in Japan, and adopting the right procedures will save both time and costs. Using a HR Consultant, who can offer precise advice on personnel management, is profitable for a foreign-affiliated firm seeking to establish themselves in Japan.
For both enterprises planning to branch out into Japan and foreign-affiliated firms aiming to expand their business in Japan, Japanese government procedures can often be complicated and it can often require certain and precise work. Foreign firms will also encounter various problems if only due to Japan's unique business culture and labor practice. Leave these routine tasks to the specialist and concentrate on the core business.
About Office Tomisaka
Office Tomisaka is a full-service Human Resources Consulting company founded in 2000 by Toru Aoki. Our highly-skilled Consultants serve for our clients providing both "administrative" and "guardian" functions. The "guardian" function is designed to keep clients out of trouble by applying both legal and practical solutions to their problematic employment issues.
Main Services
Office Tomisaka is a hands-on practician that is flexible and adaptable. It is our wish for our clients to step away from menial labor management tasks and concentrate on their main business. In a constantly changing business environment, we hope to become an office that our business partners, who fight alone with limited management resources, …
HR Counsultant
We will visual your needs with you and consider detailed actions to understand the current situation and move towards realization. All detailed data will be centralized at our certified Labor and Social Security Attorney, Mr. Aoki, so you will not feel the stress of information dispersal, incompetent handovers, and differences in staff experience and ability.
Tomisaka
◆The ability to overcome adversity and difficulties Do you know what "resilience" is? This concept represents the ability to overcome [...]
Tomisaka
Are you reading the flow? There are some jobs that inevitably require you to actually come into the workplace. [...]
Tomisaka
Power harassment prevention measures are now mandatory for employers! *It will become compulsory for small and medium-sized business owners [...]
Tomisaka
Telework spreads rapidly due to the new coronavirus Telework has spread rapidly from the perspective of preventing the risk [...]
We work as a single united team with market leading firms around the world and give our clients the highest quality advice possible.