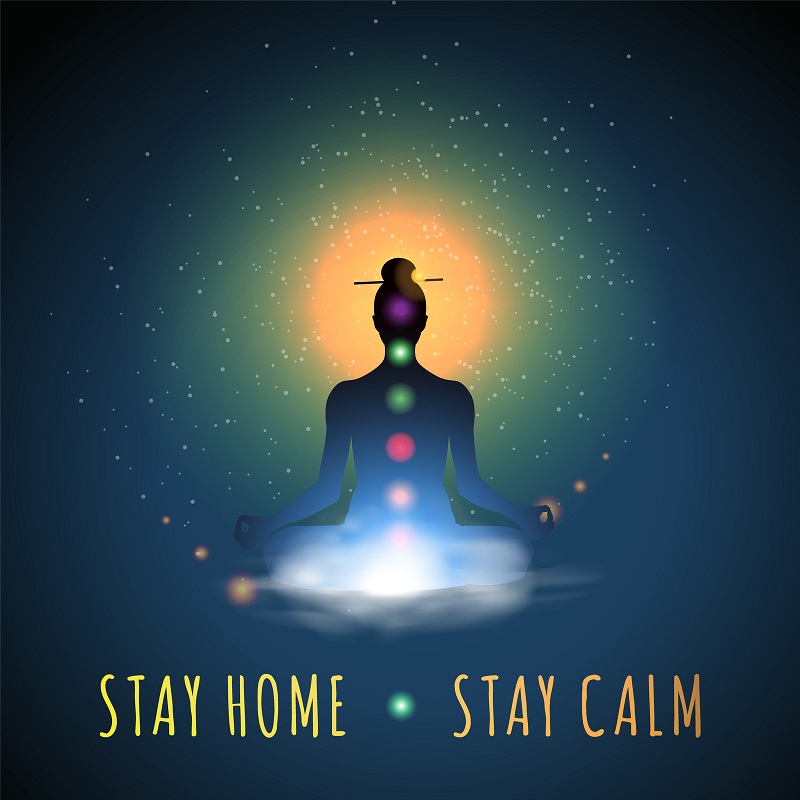 Billions of people around the world are suddenly engaged in strategies to avoid human contact as part of the fight to limit the spread of new coronavirus infections (COVID-19). In fact, some people, from astronauts to submarine captains, are accustomed to living a life of seclusion at work. We asked those people for practical advice on staying healthy and avoiding stress for a few weeks of retreating to their homes.
Have a daily routine
 Former NASA astronaut Scott Kelly, who spent about a year on the International Space Station (ISS), told AFP that a mindset is crucial. We need something that's going to be predictable while we don't know when it's going to be over.
This may be a long term situation, but the mindset we need is this. 'It's like living in space for a year. Set a daily routine anyway. It's about getting up at the right time and going to sleep at the right time.
He also stresses that exercising for mental and physical well-being is key when you're at home. You also need to make exercise a part of your routine. If you can't go outside and don't have a garden, take off the awning, open the windows and face out. It's about making it part of your routine.
Find your mission.
 For Vincent Larnaudie-Eiffel, the former captain of a nuclear submarine, all it takes to get the job done in a confined space is to find your own "mission" and focus on it. All of us, cooped up in our own apartments, share a mission to protect others, protect the medical community, and get through this grueling ordeal successfully.
He also stressed the importance of deciding what to do every day and sticking to it. Don't retreat… think of it as a grace period and do something about it.
Start something new
 Marine adventurer Isabelle Autissier is the first woman to circumnavigate the world on a yacht alone. During that time, Ms. Otissier spent a lot of time alone, but she never felt lonely. She says that this is because "I chose to be alone.
Otissier's advice to those holed up in the house is to use that time to "do something new, read or listen to different music than usual, write a journal, take pictures, or start a painting. She says that the most important thing is not to think too much about the future.
When Ms. Otissier was faced with the unpredictable length of time she spent at sea and alone, "the first thing I did was to stop counting the days," she said.
It's natural to lose motivation.
 Cyprien Verseux, an astrobiologist at the University of Bremen, Germany, lived in a small dome for a year with five volunteers in an experiment simulating a Mars mission.
Verseux said, "It's natural to be unmotivated and unproductive. It's not a sign of weakness. Don't add more guilt where there is a problem."
He recommends choosing one or two activities and putting in the hard work for them. Then there's sports. There are ways to stay in shape without a lot of space – dumbbells, yoga, Zumba.
Never miss a chance to interact with people
 Former Belgian astronaut Frank De Winne was the first European to command the ISS in 2009. According to De Winne, keeping in touch with people and each other is crucial, even if it's limited to online communications.
Now on the ground in isolation, he has video calls with his elderly mother at the same time every day without fail. "My mother can see my face. Plus, she knows she's going to get a call from me (on the video call), so she can make her plan."
[March 27, AFP]